Providing Steelers fans in Minnesota with a spot on the world wide web where those of us not living in the 'Burgh can contact each other, keep up on news, and exchange ideas about the team.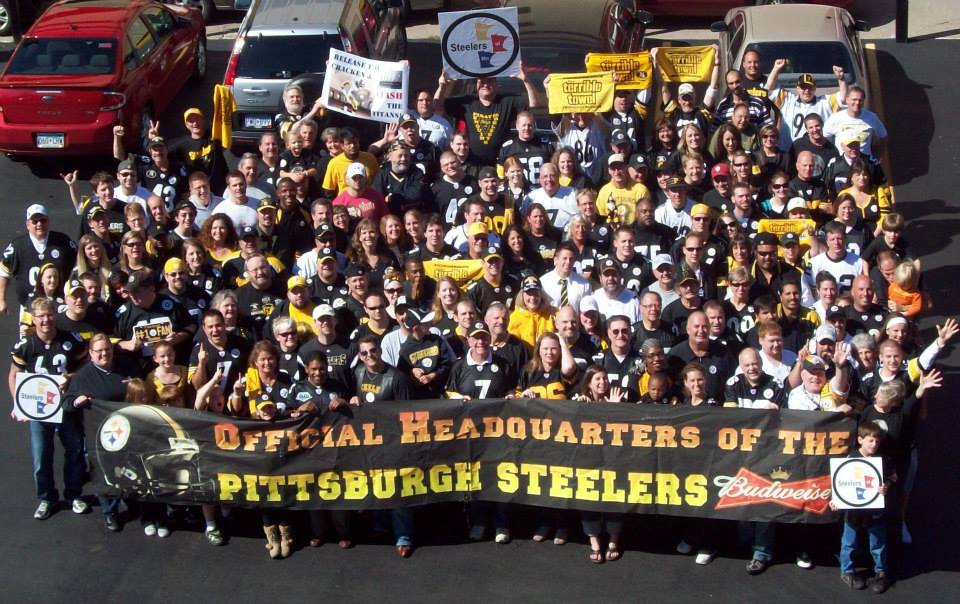 We are a well organized group of Steelers fans who gather weekly to watch the games. Our Club has been together since the late 80's starting out with a bunch of Northwest Airlines mechanics who went to aircraft technician school in PA. Thus, many came from the Pittsburgh area and started getting together at a local watering hole to watch the games. The club has grown over the last 20 years and we have been at our current location (Patrick McGovern's in downtown St. Paul) for several years. We have a lot of Pittsburgh transplants living here in the Twin Cities, but many people are from around here and choose to support a great team, so we have a mix of all kinds of fun fans from all kinds of backgrounds.
This site is sponsored by Steelers Fans of Minnesota.
Disclaimer: Steelers Fans of Minnesota is not an official fan club, is not sanctioned by nor is affiliated with the Pittsburgh Steelers. We are only a bunch of fans of the Pittsburgh Steelers who live in or visit in Minnesota! Please contact us with any comments, suggestions, etc.